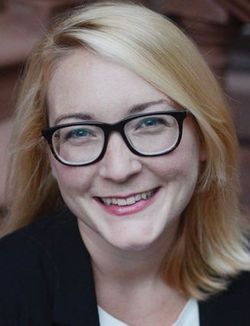 Gavriela Geller, Executive Director
Gavriela Geller, a native of Kansas City, is the Executive Director of JCRB|AJC. She previously worked for AJC's Belfer Institute for Latino and Latin American Affairs (BILLA), managing a grant from the Ford Foundation. In that capacity, she implemented programs across the country to advance immigration reform and strengthen Latino-Jewish relations. She also served as AJC's immigration policy analyst, identifying advocacy opportunities and representing the organization on national immigration coalitions. Most recently, Gavi directed the policy and advocacy efforts of the Jewish Community Relations Council (JCRC) of St. Louis. She has also worked at the National Immigrant Justice Center helping detained and LGBTQ immigrants as part of Avodah: The Jewish Service Corps. Gavi holds an M.A. in Jewish cultural arts from the George Washington University and is fluent in Spanish. She serves on the Avodah Kansas City Advisory Council.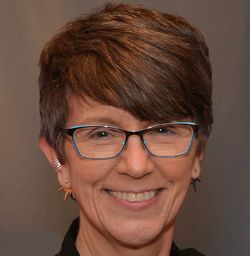 Carol Burton, Assistant Director
A Michigan native, Carol attended the University of Michigan (Ann Arbor), graduating with double majors and minors in 1975. After working professionally as a substitute teacher, in banking, marketing incentives, and fundraising event fields, among others, and touring in semi-professional theatre, she relocated to Kansas City in 1984 to attend graduate school at UMKC, receiving a Master of Fine Arts in 1987 and then pursuing a professional acting career.
During this time, Burton was also an adjunct instructor in speech, theatre history, voice for the theatre, and acting at UMKC, MCC system, Western Missouri Correctional Center undergraduate program, and Baker University, as well as directing college and semi-professional stage productions, voice coaching, and leading various workshops. She was a founding member of the original supporting board (Strictly Shakespeare) of the Heart of America Shakespeare Festival, and was responsible for the inception and creation of its Green Shows, which she also wrote and performed. She also created curricula for, taught, and was administrator for Camp Shakespeare in its first few years. 
Carol joined JCRB|AJC in 2006, after working several years as an in-house temp for Payless Cashways, in marketing and communications for the Greater Kansas City Community Foundation, Papa John's Pizza Kansas City franchise headquarters, and then doing freelance work in the Kansas City metro area.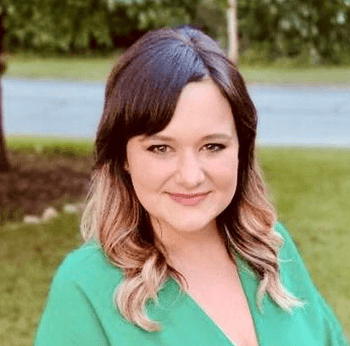 Hillary Parker Thomas, Development Director
An Overland Park native, Hillary holds an M.Ed. from Rockhurst University and a B.A. in Political Science from Kansas State University. Hillary has nearly a decade of experience in non-profit and development work, most recently serving as Executive Director of an area family foundation.  She is a member of the Association of Fundraising Professionals (AFP) and is currently working on her Certified Fundraising Executive (CFRE) credential. Outside of work with JCRB|AJC, Hillary serves as an elected City Councilmember in the City of Mission and on the Board of Climate Action KC. In her personal life, she loves spending time with her two young daughters, husband, and rescue dog.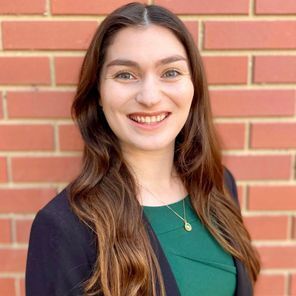 Sarah Markowitz, Director, Education and Programs
Sarah Markowitz is originally from Oakland, California and has family from Kansas City. In May 2020, Sarah earned her M.A. in War and Society from Chapman University. Her masters' thesis explored Jews' reactions to the pogroms perpetrated by their Lithuanian neighbors in Kovno, Lithuania in June 1941. She graduated from Loyola Marymount University in 2018 with a B.A. in Political Science and minors in Jewish Studies, International Relations, and Classics & Archaeology. While at LMU, Sarah was a research assistant for the Director of Jewish Studies, a Jewish Studies/Hillel Engagement Fellow, and a founding member and President of Students Supporting Israel at LMU. In 2016 she was a Summer Goldman Fellow for AJC's Los Angeles Regional Office. In Summer 2017 she began to serve as a Volunteer Intern at the Museum of Tolerance in Los Angeles and ultimately volunteered 300 hours. She has also worked at Be'chol Lashon and the Anti-Defamation League's Center on Extremism.