BOARD OF DIRECTORS AND STAFF
SPACER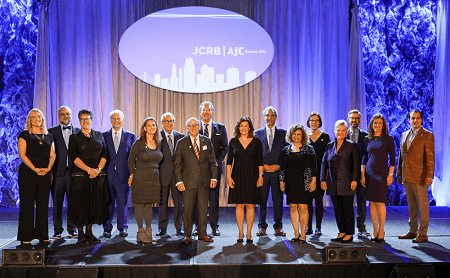 BOARD MEMBERS
President
Karen R. Glickstein
Immediate Past President
Gary Wolf *
Vice Presidents
Daniel Singer
Gail Weinberg
Secretary
Joy Koesten
Treasurer
Barry Kaseff
Allison Berey   Lisa Bernard    Alan Edelman   Rabbi David Glickman
Edward Goldstein   Paul Greenwood   Ann Isenberg   Harvey L. Kaplan *   Jason Krakow *
Sharon Lindenbaum *   Howard Mayer   Kathi Rosenberg   Neil S. Sader   Lisa Schifman
Matthew Siegel   Sheila Sonnenschein   Stewart Stein
ADVISORY BOARD
Erwin Abrams   Michael Abrams *   Alice Jacks Achtenberg *   Richard Atlas ^   Irv Belzer
Bert Berkley ^   William S. Berkley   Steven Bernstein   Stevi Brick   Phillip Brown
The Honorable Arthur Federman   Mark Gilgus *   Clint Gillom   Dr. Kurt Graham
Bob Grant   Rick Hellman   Reverend Dr. Vernon Howard   Lynn Intrater   Sanford P. Krigel *
Adele Levi   Frank Lipsman *   Sharon Loftspring   Rabbi Arthur Nemitoff
Joel Pelofsky   Juan Rangel   David T. Rudman, M.D. *   The Honorable Howard Sachs ^ *
Scott Sher, M.D.   Michael Sokol, M.D.   David N. Sosland   Phyllis Stevens   Susie Swift
Amy Strauss Tranin   Patricia Werthan Uhlmann   Gregory Wolf   Jerome T. Wolf *   Leonard Zeskind
Past JCRB|AJC chair *   Past AJC president ^
EX-OFFICIO
Rabbi Stephanie Kramer
The Temple, Congregation B'nai Jehudah
---
STAFF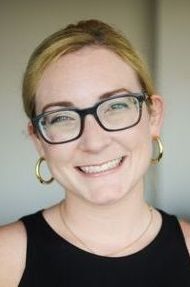 Gavriela Geller, Executive Director
Gavriela Geller, a native of Kansas City, is the Executive Director of JCRB|AJC. She previously worked for AJC's Belfer Institute for Latino and Latin American Affairs (BILLA), managing a grant from the Ford Foundation. In that capacity, she implemented programs across the country to advance immigration reform and strengthen Latino-Jewish relations. She also served as AJC's immigration policy analyst, identifying advocacy opportunities and representing the organization on national immigration coalitions. Gavi then directed the policy and advocacy efforts of the Jewish Community Relations Council (JCRC) of St. Louis. She has also worked at the National Immigrant Justice Center helping detained and LGBTQ immigrants as part of Avodah: The Jewish Service Corps. Gavi holds an M.A. in Jewish Cultural Arts from the George Washington University and is fluent in Spanish.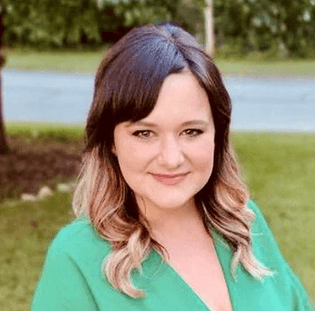 Hillary Thomas, Development Director
An Overland Park native, Hillary holds an M.Ed. from Rockhurst University and a B.A. in Political Science from Kansas State University. Hillary has nearly a decade of experience in non-profit and development work, most recently serving as Executive Director of an area family foundation.  She is a member of the Association of Fundraising Professionals (AFP) and is currently working on her Certified Fundraising Executive (CFRE) credential. Outside of work with JCRB|AJC, Hillary serves as an elected City Councilmember in the City of Mission and on the Board of Climate Action KC. In her personal life, she loves spending time with her two young daughters, husband, and rescue dog.
Sarah Markowitz, Director, Education and Programs
Sarah is originally from Oakland, California and has family from Kansas City. In May 2020, Sarah earned her M.A. in War and Society from Chapman University. Her masters' thesis explored Jews' reactions to the pogroms perpetrated by their Lithuanian neighbors in Kovno, Lithuania in June 1941. She graduated from Loyola Marymount University in 2018 with a B.A. in Political Science and minors in Jewish Studies, International Relations, and Classics & Archaeology. While at LMU, Sarah was a research assistant for the Director of Jewish Studies, a Jewish Studies/Hillel Engagement Fellow, and a founding member and President of Students Supporting Israel at LMU. In 2016 she was a Summer Goldman Fellow for AJC's Los Angeles Regional Office. In Summer 2017 she began to serve as a Volunteer Intern at the Museum of Tolerance in Los Angeles and ultimately volunteered 300 hours. She has also worked at Be'chol Lashon and the Anti-Defamation League's Center on Extremism.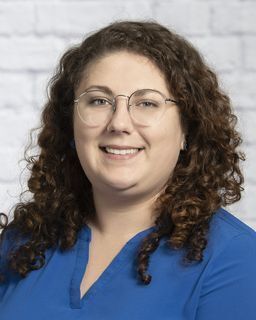 Henri Gaeddert, Administrative Services Coordinator
Henri Gaeddert (she/her), originally from South-Central Kansas, serves as the Administrative Services Coordinator at JCRB|AJC. For the past eight years, Henri has served the Greater Kansas City Jewish community in various capacities: as a Day of Discovery Task Force Member with the Kansas City Rabbinical Association; Vendor Coordinator and Board Member for Jewish Federation's Young Adult Division; and as a Board Member focusing on young adult programming, social media, and fundraising at Temple Beth Sholom in Topeka, KS.
In 2021, Henri graduated from the University of Kansas with a B.A. in Jewish Studies and Anthropology, with concentration in Israel Studies and Modern Hebrew. Henri brings a diverse range of experience to this position, having served as an Intern in the Kansas House of Representatives, Student Library Assistant at the Kenneth Spencer Research Library, and most recently as a Development Assistant at KU Endowment Association in Lawrence, KS.
Henri is passionate about sustaining and continuing to build the vitality of our Jewish community and feels honored to partake in the important and challenging work of combatting antisemitism. In her personal life, Henri loves spending time with her friends, husband, and pets.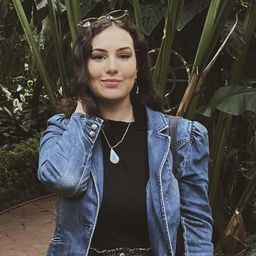 Emma Jacobson, Education and Programs Intern
An Overland Park native, Emma Jacobson (she/her) is a community leader, student activist, performer, and creative collaborator. She is currently an incoming Sophomore at Columbia College Chicago, earning a BFA in Musical Theatre Performance and a Minor in Women's, Gender and Sexuality Studies. A graduate of the 2020-2021 LFT Cohort, she is so thrilled to be interning at JCRB/AJC this summer; exploring and nourishing her love for Jewish advocacy, Israel, Jewish education, and community building. Additionally, she serves as President of Columbia College Chicago's Hillel, A Campus Intern at The Jewish Federation of Chicago (JUF), a leader of Jewish music, and as an actress and singer in the greater Kansas City and Chicago areas.