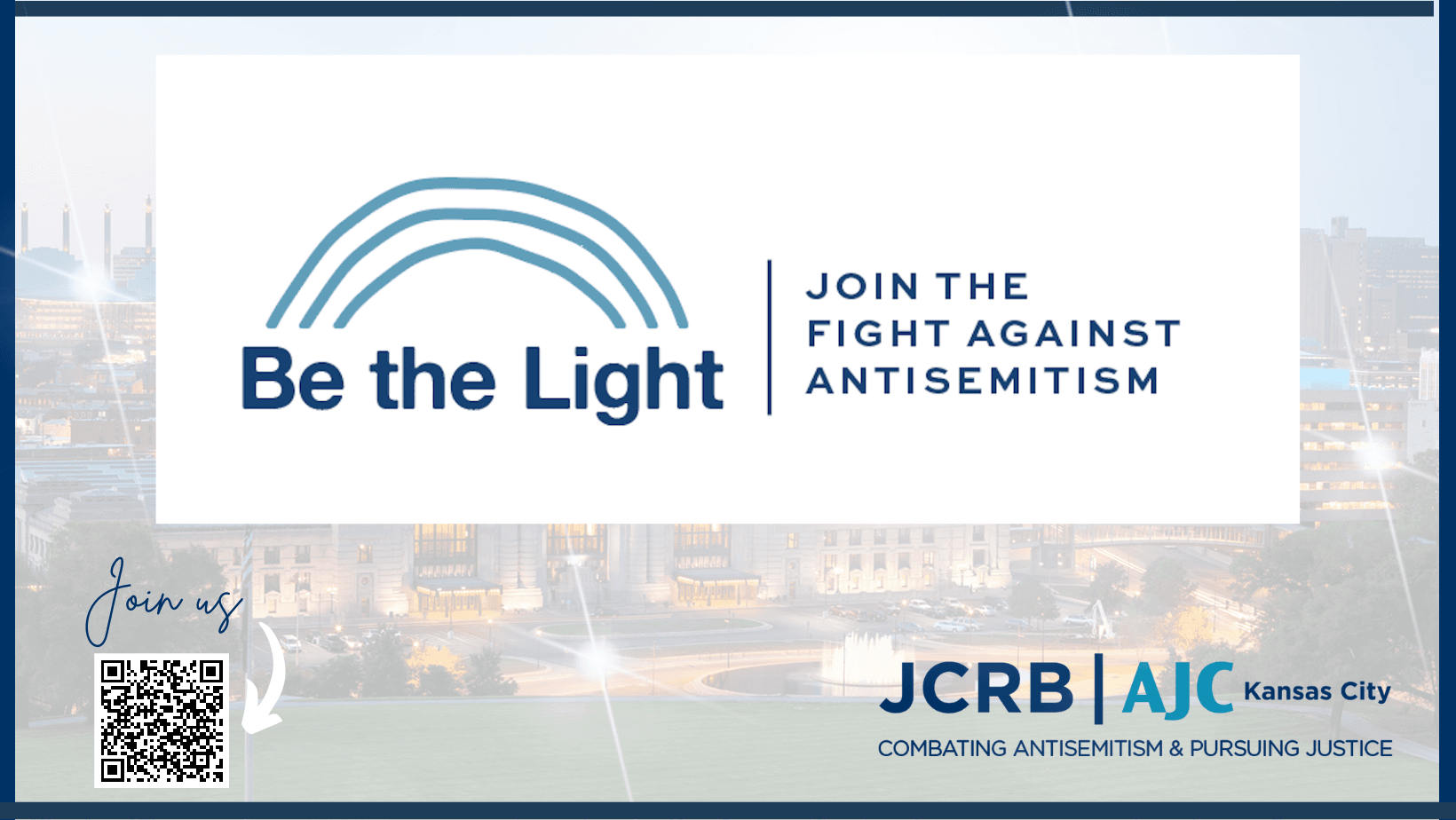 Join JCRB|AJC in our BE THE LIGHT campaign to help end antisemitism in Kansas City.
Together we can make our region a safer, more inclusive community for everyone.
---
Recently, AJC launched a comprehensive Call to Action for America to help key sectors of society better understand, respond to, and prevent anti-Jewish hate in their communities.
AJC's Call to Action provides guidance and policy recommendations to both public and private sectors of American leadership, including local and state government officials, law enforcement, companies, educators, and community partners.
The center of a beloved community organization, the Dialogue Institute of Kansas City/Kansas City Raindrop Foundation, was vandalized recently, and authorities are investigating the vandalism as a possible hate crime. The organization is a hub for the Turkish Muslim community in Kansas City and is a long-standing crucial partner in fostering mutual understanding and interfaith dialogue in our region.
PLEASE CLICK "READ MORE" TO READ THE ENTIRE STATEMENT.
You can help by writing letters and cards of support and posting support messages on social media. You may mail your cards to our office (see address at the foot of this page).
Learn more about our national partner, AJC, the Global Jewish Advocacy organization.
Read more.